Categories
Categories
Brands
Brands
PRF & Phlebotomy hands on Course in Boca Raton, Florida. November 16, 2019
PRF & Phlebotomy hands on Course in Boca Raton, Florida. November 16, 2019
PRF & Phlebotomy hands on Course in Boca Raton, Florida. November 16, 2019
Product Description
PRF and Phlebotomy Course By Dr. Betancur
When, why and how to prepare PRF Membranes and PRF Liquid
Become confident in blood collection and PRF
PRF in bone regeneration, extraction site preservation and soft tissue grafting
Make sticky bone & steaky bone with PRF
Increase success for implants, perio surgery and bone augmentation
Protect your practice and patients using the safe PRF
Saturday - November 16, 2019

Full Day Course - 8 AM to 5 PM
The course is 8 CE Credits
Includes breakfast and lunch
Free deep sea fishing the following day

Presenters:
Alvaro Betancur DDS
Jennifer Edge RN
Location:
3401 N. Federal Hwy. Suite 211
Boca Raton, FL 33431
Learn the history and difference between PRP, PRF, L-PRF, Choukroun's L-PRF, A-PRF, I-PRF & New PRF and use it at your office the following week. Make the patient's own PRF fibrin clots, membranes, plugs & PRF Liquid for bone regeneration and extraction site management.
All about the FDA issue for PRF - clear and true information
Course Program:
7-8 AM - Breakfast and Registration
8 - 9:30 AM - Presentation. PRF in oral surgery. Wound healing biology: from injury to regeneration. From powder to sticky and steaky bone.
Growth factors: biology and physiology, mechanisms of action. New PRF: How to obtain more cytokines and BMPs. PRF: Composition and influence on tissue healing. Soft and hard tissue protocols. New perspectives in bone regeneration and managing the extraction site for earlier implant placement and ridge preservation.
9:30 - 9:45 AM - Break
10 - 12 - Presentation. How to better control the negative effects in oral surgery. PRF Clinical cases. The New PRF safe implementation of PRF for infection control and avoid cross contamination.
12 - 1 PM - Lunch
1 - 4 PM. Hands-on Phlebotomy -2/3 hrs- and PRF. Become confident in venipuncture and manufacture of PRF membranes, plugs and PRF Liquid. Sticky & Steaky bone with PRF.
4 - 5 PM - Presentation. Medical Insurance Billing for Dentists & Big Case Presentation: Learn how to legally bill medical insurance for bone & soft tissue grafts, Implants, Oral surgery and more. Sell more big cases. FDA Issue presentation - why many dental schools and hospitals do not have a PRF centrifuge yet.
About Dr Alvaro Betancur, Boca Raton, Florida, USA.
- Dentist in Boca Raton since 1990
- Sinus lift, implants and bone grafting training at the University of Miami in 1994
- TMJ and craniofacial pain management at University of Florida 1995; fellow UF Craniofacial pain center since 1995
- Advanced bone grafting training at Dr. Pikos Institute: Block gafting, sinus lift and soft tissue grafting
- Extensive experience in sinus lift, bone grafting, wisdom teeth surgery and use of growth factors since 2000
Pricing:
1. Full Day Course for Doctor: $950. Call and register before February 1st and pay only $750.00 (Save $200.00)
2. Doctors who purchase our My RGF Centrifuge pay only $450 for the course (Save $500)
3. Assistant or resident: $750 (Going without Doctor) or $400 (If Doctor is attending or has attended a previous course)
Sign up today at the shopping cart above!
Course Cancellation Policy:
Cancel Course before 90 days of course date - Full Refund
Cancel Course after 90 days – 60 days - 50% Refund
Cancel Booth after 60 days - No Refund
Free deep sea fishing the following day: 8 am to 12:30 pm.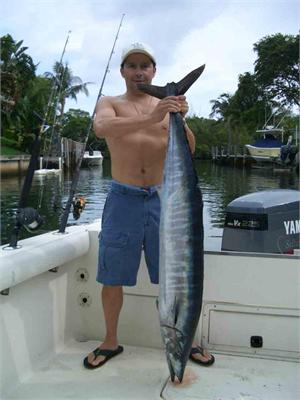 Product Videos
Product Reviews
Find Similar Products by Category
Customers also viewed